Grapevine Outreach Child Sponsorship
The outreach sponsorship programme is for students who remain living with family, but without help could end up working on the Payatas dump in Manila.
Our chairty is keeping families together
Grapevine is an outreach sponsorship programme for gifted children, like Maria Ocampo*, who remains living with her sister Mercy and mother Angel but without support would find attending school very difficult and may have to abandon her education and work as a scavenger on the Payatas dump to provide income for the family.
Sponsor support for schooling
Through Grapevine, the Ocampo family receive financial support for books and travel to school until Maria completes her full time education in local schools, colleges and even University, giving her the best opportunity to reach her potential.
Crucially Children of the Dump covers the income that Maria would otherwise earn helping her mum scavenge on the the
Dumps in Manila
, allowing her to carry on her studies without the pressure of feeling she should be helping her family.
Grapevine also ensures that Maria is supported in her studies by professionally trained local teachers with extra Saturday morning tuition, as well as meeting regularly with a social worker who monitors her progress and overall wellbeing.
As with many of the children, Maria shares the benefits of Grapevine with her sister at home and she has helped Mercy to learn to read and write. The support doesn't stop there, as Maria's mother, Angel, is also given the support and education she needs to help Maria with her studies. For many parents in
Payatas
, this is the first formal education they have received.
Creating a positive cycle for children in the future
Grapevine students and their parents are proud of the opportunities that education offers them, with some Grapevine students choose to give back to their communities by training as teachers, social or medical workers.
Maria Ocampo is thankful for her British sponsor who supports her education. She uses what she has learned at school to teach her younger sister. 
Your sponsorship can save children from poverty
To be able to participate each Grapevine child like Maria needs £25 of support every month. That is less than £1 per day. You can choose to sponsor a specific child, or to give to the project generally.
As well as knowing that you are transforming the life of a child like Maria, you will also receive:
- Introductory information about your sponsored child -
- An end of school year annual report on your child's progress - 
- A Christmas card written by your child -
£25 per month gives your sponsored child the full opportunity at school with books, uniforms and travel fares as well as support for the family and childs full education 
See children who need sponsorship today by clicking the button below
If you would like to donate regularly with a card (through Pay Pal) but without sponsoring a student click the button below
For a regular donation by standing order please download our Standing Order Form below
More on child sponsorship
Letters & gifts for the children you sponsor
You are invited (but do not have to) send birthday and Christmas cards to your child in our regular parcels to Manila. If you want to send a gift we ask that you make a bank payment to us in the UK, £10 is a good amount, and we transfer that to the Philippines. Your sponsored child gets to spend that locally. Please note that it can take a couple of months to get cards to your child.
Don't worry if you are unsure about making a long term commitment to sponsorship. You can stop your sponsorship (or change the amount) at any time and Children of The Dump will make sure that there is a replacement in place so that your child suffers no disappointment.
If you don't want to fully sponsor a child that is fine too and you might like to make a contribution every month sharing sponsorship with another supporter of Children of the Dump.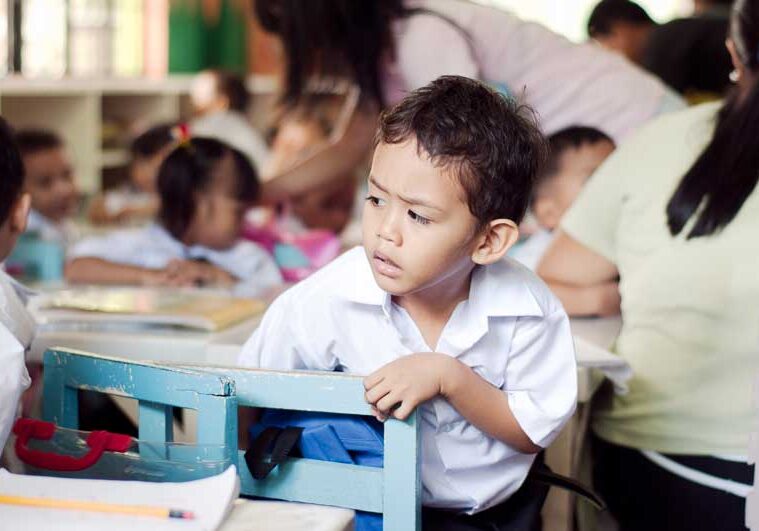 Read the story of Jamaica Jagdao, proof that Grapevine child sponsorship works, and really can save children from
life on the dump
...
Our other child education projects
Cashew Early Years
Giving children aged 4-6 a head start out of poverty with education.
Mango Tree House
A residential home for for 50 children without a safe home or family.